Nestled in the heart of Solvang
Nestled in the heart of Solvang in the Petersen Village Square is Mortensen's Danish Bakery. This quaint bakery and café is still run by it's original owners of over 40 years. Using old world recipes from Ove Mortensen, a Danish baker from Copenhagen, Denmark it's still an all time favorite.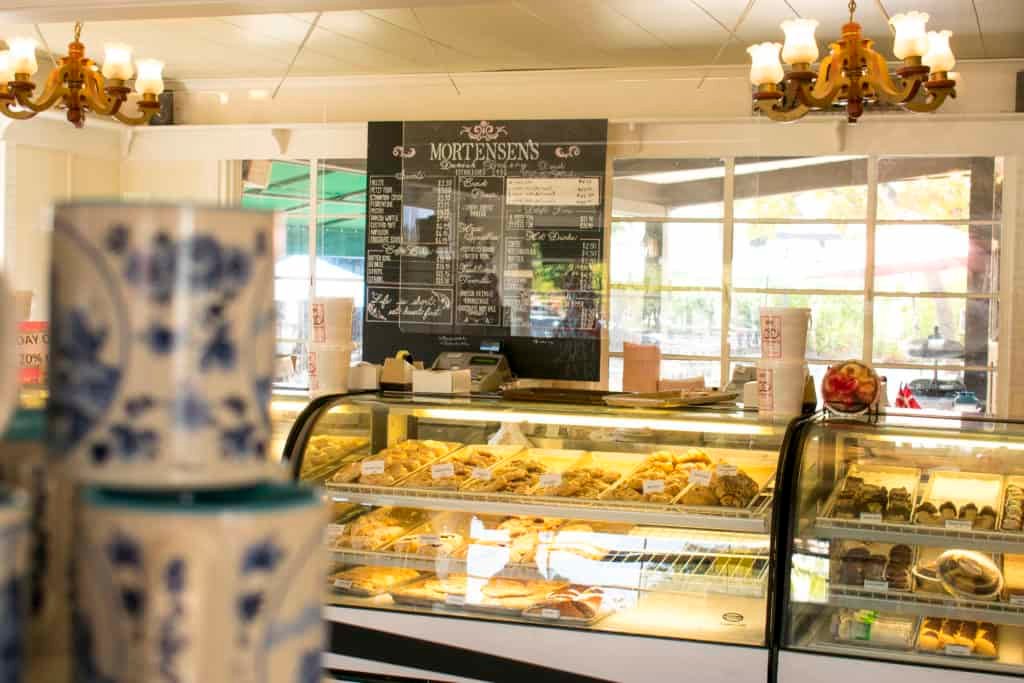 ​Family Owned and Operated
The Petersen sisters continue to carry on Ove's legacy creating authentic, buttery-rich pastries using traditional recipes and the finest ingredients. Featuring mouth-watering, flaky pastries, all-butter shortbread and real whip cream napoleons and chocolate eclairs.